Competency Development & Trainings
We engage individuals, companies, NGOs, and Governments to provide services that close competency gaps and enhance workforce productivity through our carefully designed set of short courses. Our courses can be customized to suite your peculiar needs.
We provide strategic consulting services for both professionals and corporate organizations. Our consultancies are strategically designed to provide tools, techniques and methodologies that can deliver on your core objectives and set goals
Competency Development and Trainings
Vital Extra Learning and Consultancy design and offer trainings and consultancy service to both public and private sectors, including non-profit organizations. Our result-oriented methods are tailored to suit the specific needs of our clients, whether as individuals or organizations. As add-on, we hand-hold our clients during post engagement to ensure that the value created is not eroded. Our feedback mechanism allows us to track all the benefits realized by both individuals and organizations and reinvest them within the clients business spectrum.
Consultancies
What sets us apart from other traditional consultancy organizations is our proven track record in ensuring quality outcomes informed by science and evidence, and delivered by practical industry experts. Using the finest researchers and industry experts on our staff complement, we ensure that ground-breaking knowledge and innovative solutions are transferred to our clients. By putting science into practice, we deliver business solutions that showcase market relevance aligned with our client's needs. Our customized solutions translate into increased productivity, enhanced customer service and improved business optimization.
Why train with us…
State-of-the-art facilities and training infrastructure
Extended tradition of hand-holding during post engagement
Service delivery through highly seasoned industry experts.
Value for money
Free Visit to a spectacular tourism sites and fun opportunities after training
Online Courses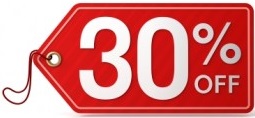 Enjoy great discounts in our online courses!
Training Course on Mapping and Visualization in Agriculture and Climate Change using GIS and Remote Sensing Technologies
Dates: 6th – 10th June, 2022
Fees: USD 700
Training Course on Advanced Data Visualizing and Analysis using Microsoft Power BI
Dates: 18th – 22nd Jul, 2022
Fees: USD 700
Top Courses in Nairobi, Kenya
Training Course on Qualitative Data Management and Thematic Analysis using NVivo
Dates: 18th – 22nd Jul, 2022
Fees: USD 750
Training Course on Results-Based Monitoring and Evaluation for Projects, Institutions and Programmes
Dates: 30th May – 3rd June, 2022
Fees: USD 750