_ Nigeria _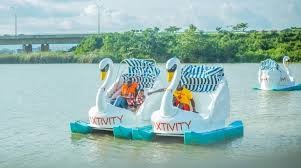 Register for any of our short courses and get a lifetime opportunity to visit Jabi Lake/Mall for a 1 day full of fun. You will have the pleasure of enjoying panoramic view of Abuja city, speed boat riding and Nigerian best dishes. All for free!
_ Kenya _
Register with us for any short course in Nairobi and get an opportunity to visit and see endangered rhinos (white and black), hippos, crocodiles, ostrich, over 400 species of birds, leopards, lions, cheetah, buffalo and more.
_ Rwanda _
Register for a short course in Rwanda and seize a great moment where you will visit the Kigali Genocide Memorial. In addition, we will take you on a day-out to Lake Kivu where you can swim and have a boat ride. All this for free!
_ South Africa _
Register for any of our short courses in South Africa and stand an opportunity for a 1 day visit to National Zoological Gardens of South Africa, Mandela house (Soweto) and Apartheid Museum (Johannesburg) for free!
Top Courses in Business Profiling Effective Branding
_ Abuja, Nigeria _
Effective Customer Communication and Relationship Management Practices
Date: 25/09/2023 - 29/09/2023
(5 Days) Fees USD 950
_ Nairobi, Kenya _
Effective Customer Communication and Relationship Management Practices
Date: 23/10/2023 - 27/10/2023
(5 Days) Fees Ksh 950
_ Kigali, Rwanda _
Effective Grant Management and Fundraising for Non-Governmental Organizations
Date: 14/08/2023 - 18/08/2023
(5 Days) Fees USD 950